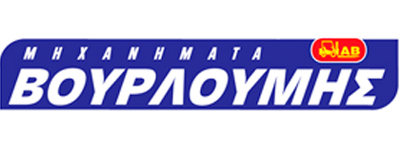 VOURLOUMIS BROS and RAMPLO are partners now.
VOURLOUMIS BROS S.A is one of the leading manufacturers of forklifts and earthmoving machines in Greece.
VOURLOUMIS BROS and RAMPLO concluded dealership agreement under which VOURLOUMIS BROS S.A will represent the entire range of RAMPLO products in Greece.
We are proud to start working with such a company and we can recommend VOURLOUMIS BROS as a reliable RAMPLO partner (www.vourloumis.com).
VOURLOUMIS BROS S.A.
210 Athinon Avenue, GR – 104 42 Athens
Tel: +30 210 5138736
Mob: +30 210 5138737
Email: info@vourloumis.com
WEB: http://www.vourloumis.com