"Seevil d.o.o." becomes new dealer in Slovenia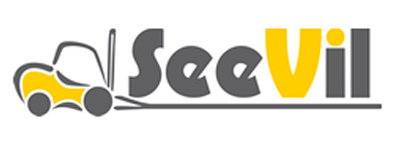 We are expanding our network of dealers in Central and Eastern Europe and "Seevil d.o.o." company from Slovenia has become our new representative.
"Seevil d.o.o." is a Slovenian company with over 25 years of history. In the early years, the company was only servicing electric forklifts. Today "Seevil d.o.o." provides rental, sale and service of forklifts, with more than 300 forklifts in its own fleet. In addition, the company provides customers with a wide range of services necessary for the smooth operations with forklifts. This range of services includes the rental and sale of loading equipment. We are pleased that since 2019 "Seevil d.o.o." has become our new official representative of RAMPLO loading equipment in Slovenia. An impeccable reputation, high quality and durability of our equipment allows us to regularly increase sales of equipment and expand the list of our dealers!
SEEVIL, D.O.O.
Hruševec 37, Straža, 8351 STRAŽA
Tel: +386 151 75 006
Email: info@seevil.si
WEB: http://www.seevil.si