In 2019, «Roeben GmbH & Co.KG» became our new representative of TM RAMPLO in Germany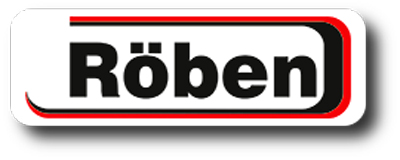 TM RAMPLO has long been successfully represented at the market of warehouse equipment in Germany.
We are increasing the number of our representatives in Germany and «Roeben GmbH & Co.KG» has become our new dealer. For many years, «Roeben GmbH & Co.KG» has had successful experience in the field of trade, commerce and industry, manufacturing and installing high-quality industrial loading systems.
The company offers a full range of loading equipment - dock levelers, lifting tables and loading ramps. The company also implements non-standard solutions for leveling of docks according to individual customer's requirements. The high quality and reliability of our equipment is recognized worldwide. Introducing RAMPLO equipment, authorized dealers have the opportunity to increase sales and getting new customers. We are always ready for a dialogue on possible cooperation!
RÖBEN GMBH & CO.KG
Ostkamp 23, 26203 Wardenburg Geschäftsführer: Robert Röben
Tel: +49 44 07 6281
Mob: +49 44 07 2492
Email: roeben@roeben-verladesysteme.de
WEB: http://roeben-verladesysteme.de