Individual entrepreneur Yu. Bulatov іs our new partner in Ukraine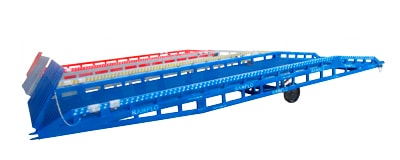 In 2019, we concluded an agreement on the provision of intermediary services with an individual entrepreneur Yu. Bulatov.
Every year, sales volume of mobile and stationary ramps RAMPLO is growing rapidly. To a large extent, this has been achieved thanks to the emergence of new dealers. One of the entrepreneurs with whom we started cooperation this year was individual entrepreneur Yu. Bulatov., who was engaged in the design and sale of agricultural and special equipment, forklift attachments and loading equipment, as well as rental of telescopic forklifts. This year we managed not only to expand our sales, but also to increase the number of our regional and international dealers. It is very important for us that every year more and more companies trust us and we find new partners around the world.
FOP BULATOV YURIY SERGEEVICH
Kyiv
Tel: +38 050 907 2201
Email: spodar21@gmail.com