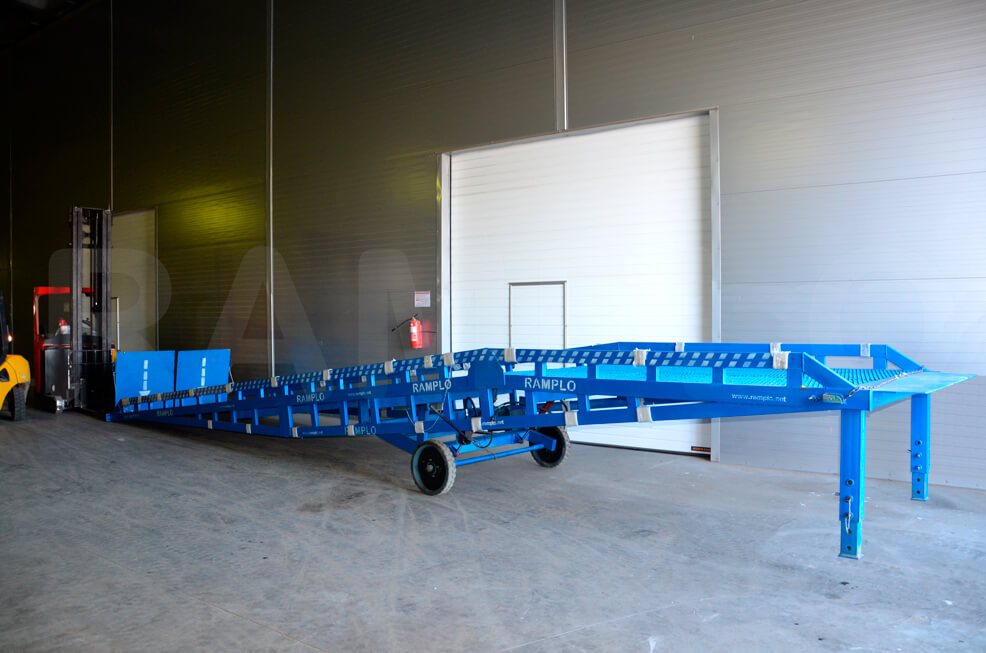 The warehouse equipment under TM RAMPLO is manufactured by the team of highly qualified professionals with deep experience in this industry.
For many years we have been working on every knot, every detail, to embody all our multi-year expertise into the new brand RAMPLO.
The products under TM RAMPLO gain popularity fast in many countries. Dozens of our dealers offer high-quality warehouse equipment RAMPLO to their customers. Trucks loaded with our equipment drive to the East, West, North, and South.
We offer a perfect combination of low prices and top-notch quality.
We prefer to manufacture hundreds of pieces of warehouse equipment at lower prices than dozens of pieces but more expensive.
Solely due to the benefits to our dealers and their customers, we can generate our profits.
You can purchase the products TM RAMPLO exclusively through our authorized dealers of your region. Our company does not sell TM RAMPLO directly to the final customers. You can contact them by means of the section "Contacts".
Should you wish to become an authorized dealer of the warehouse equipment RAMPLO in your region, feel free to send us an email at mail [at] ramplo.net or fill out a request form on the website.