Why exploitation of a mobile ramp in warehouse is profitable and efficient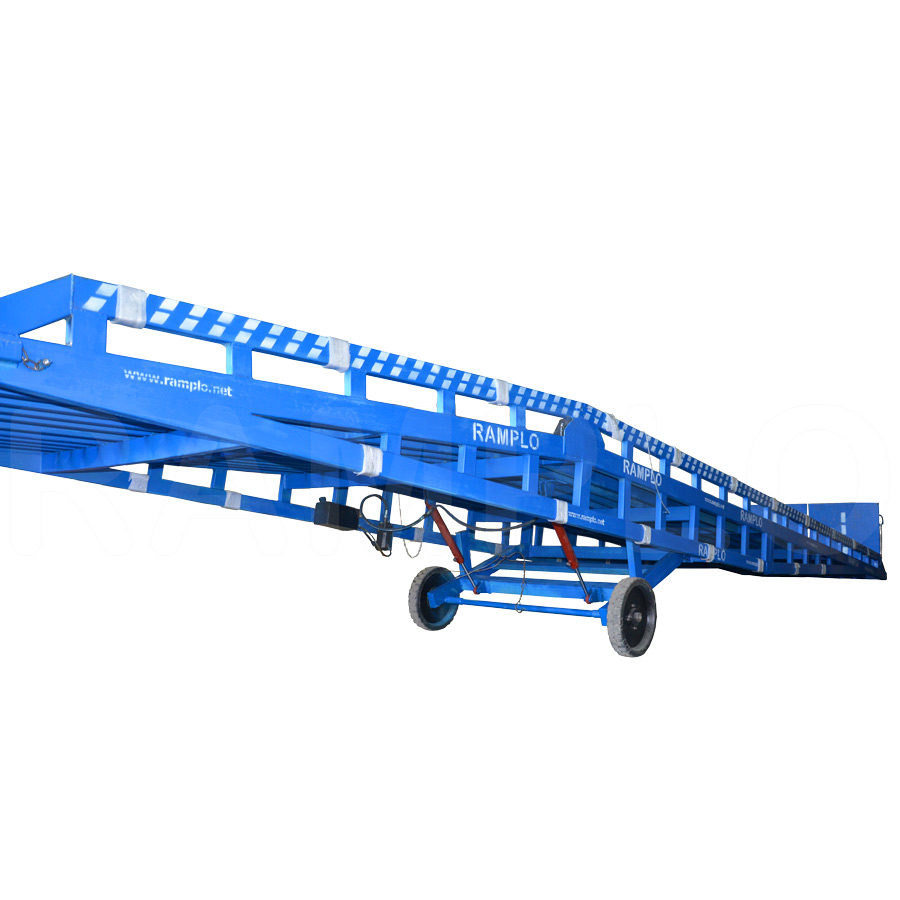 During turnover increase, the key place is given to logistics. The faster the processes go, the more efficient the work of the entire enterprise becomes.
This can significantly save time and labor.
These are loading ramps, dock levelers, loading bridges, leveling platforms and other storage equipment, without which it is impossible to imagine the functioning of a modern warehouse. With their help, it is possible to compensate for the difference between the ground level and the warehouse / truck body for unhindered arrival of loading equipment.
Let us dwell in more detail on one of the most universal types of such equipment. This is a mobile ramp. What are its key features?
First of all, it is maneuverability and ease of use. You can always use a loader to move the ramp to the unloading point in the warehouse.
In addition, the mobile ramp is suitable for all types of transport - from light commercial vehicles to trucks and wagons.
The operation of the ramp does not depend on weather factors, it can be used all year round.
Depending on the type of cargo, its size and weight, you can choose the necessary model of a mobile ramp.
One feature of the mobile overpass is its long-term use. Thanks to the reliability of the metal structure, the service life of the ramp is measured in years.
The most important factor that speaks in favor of a mobile ramp is the fact that its correct use practically eliminates the risks associated with safety technology.
We have named just a few advantages of the ramp, we hope this will help you make the right decision.