CALIFANO CARRELLI S.p.A. - OUR NEW DEALER IN ITALY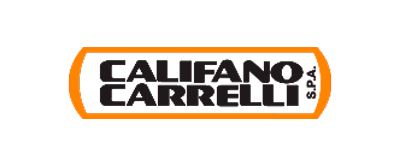 The purchasing of RAMPLO loading ramps has become even easier by our new partner now.
The company CALIFANO CARRELLI S.p.A., which specializes in the sale and rental of warehouse equipment, including forklifts, has become our new dealer. CALIFANO CARRELLI S.p.A. has over 40-year-experience in warehousing logistics. The company operates in Italy and abroad.
CALIFANO CARRELLI S.p.A. offers fast, efficient service and the best solutions for their customers. We are sure that our partnership will be long-lasting and mutually beneficial. This cooperation will help the company to offer its customers a comprehensive solution to their loading/unloading tasks. And we are pleased that among the many manufacturers of warehouse equipment such companies as CALIFANO CARRELLI S.p.A. choose RAMPLO products.
CALIFANO CARRELLI S.P.A.
Pontina S.S. 148 km. 63, 04012, Cisterna di Latina (LT)
Tel: +39 06 960520
Email: segreteria@califanocarrelli.it
WEB: https://califanocarrelli.it/